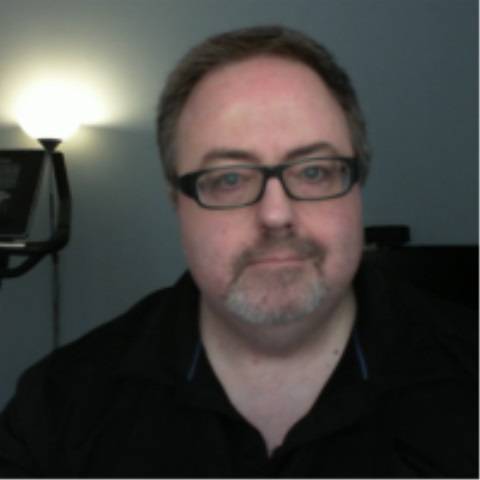 The odds are that you're looking to hire a marketing writer in Toronto. I'm here to tell you why it should be me.
But first…if you fall into any of these categories, we probably won't be able to come to a mutually-happy agreement:
You're looking for a contract worker (I do contract work, but this site is specifically about finding employment).
You're looking for a part-time or evening employee.
You're not located in the GTA.
You're promoting MLM products.
If any one of these are the case, I am not the writer for you. I wish you well and suggest you try Craigslist Toronto, eLance, or ODesk.
If at any point you want to cut to the chase and contact me, my email address and telephone number are at the bottom of this page. Quick shortcut: Press the End key (Cmd+down arrow on a Mac). Or click the chevron beside each title below.
Hello. »
First off, why this Web site? I could apply to listings on LinkedIn, Monster.ca, Workopolis, or even *shudder* Craigslist.
I have, and I will.
But responding to a classified ad is like trying to be heard speaking in a crowd of shouts.
Here, I get the chance to talk with you directly – not just about what I've done and learned, but also who I am, where I'm going, and why you might want me along for the ride.
I also get to air some imperfections (hello, I am fat!) that you can't explain away in a single line of a one-page resume.
Let's get started. Have a seat…or imagine that I'm sitting across from you in your office.
Tell me about yourself. »
I think the only people who like that question are HR folk. 
The first thing that comes to mind is talking about long walks on the beach, candlelit dinners, and the like.
The second thing that comes to mind is talking lots of marketing-speak about forward-thinking, innovation, out-of-the-box, team player, and so on.
Don't get me wrong – I love the marketing-speak. I can let it flow from my fingers like a lullaby.
But just like vague, generic terms won't really describe your business and its products and services, it won't describe me either.
I'm a dreamer.
I love to look at what is, and dream about what could be.
When I saw three secretaries spending six weeks' total every year manually compiling indexes for thousands of legal digests, I dreamed. Then I wrote a macro system (Office 95) that would do all the work for them in less than a day.
I dreamed about a single document to replace the 10, thousand-page long install, admin, and customization manuals at the enterprise software company where I worked in the late 90s/early 2000s. I didn't create that document, but I did create a wizard that guided users through a series of questions about the type of install they wanted to do, then listed the sections and guides in order so they could quickly skip through the parts they didn't need to read about.
I dreamed of an Intranet when the company where I worked didn't have one. I built one manually for our department in less than half a day.
I never stopped dreaming.
I do the work.
That's one thing you think you could assume, right?
Truth is, not every dreamer can get the regular work done on time, do a great job, and find time to dream and make those dreams come true.
I do the work in my job…and then I go beyond.
I'm drama-free.
I acknowledge office politics, but I steer clear of them.
My writing is not my baby. It's my work, and I'm proud of it – but I have no qualms changing it when you request edits.
I don't fight, or gossip, or backbite.
But I do get along with everyone.
I'm the catalyst.
Put me in a group and I won't be the leader – but I'll be the one to take notes, the one to make sure tasks get done, the one to fill in the gaps that come up, and the one to smooth down the rough edges.
I make things happen by reason, not control. And I like that.
Why do you want to work for us? »
Put simply, I don't know who you are – the man or woman who's looking at this Web page right now.
I know you're looking for a marketing writer, you're in the GTA, and you are not averse to long-form copy, or you would have clicked away by now.
I put up a fanciful resume once (you can view a copy here), and my answer to 'What kind of company do you want to work for?' ran along these lines…
Description of my ideal company:

I want to work in a company small enough where my contributions can be recognized, but large enough to be financially secure.
I want to work in an informal, relaxed atmosphere — but one with rules in place.
I want to work at a company that's doing good things for society, all the while raking in tons of money.
Sure. And I want a Faberge egg while I'm at it.
There's no such thing as an 'ideal company'. Just intelligent management and workers with common sense who enjoy their work.
The 'creative' resume did not go over well with hiring managers. Alas.
That said, my beliefs still stand.
I want to work somewhere where I can make a difference, do great work, work with great people, and feel good at the end of the day.
Do you work at a company like that?
Tell me about your education. »
Canadian Securities Course, Bachelor of Commerce (U of T), Bachelor of Law (UBC).
That says a lot, on the one hand – and next to nothing as well.
Did I pay attention in class? Did I go above and beyond my assignments? Did I network, make friends, cozy up to professors?
At the barest level: Did any of those courses give me the knowledge and tools that I need to work for you?
My Bachelor of Commerce taught me about numbers  – how important they are to running a business, to understanding a target market in terms of demographics and psychographics, and as a measure of success or failure.
It didn't teach me about people, though. Case studies are about widgets and profits..
That's where law school came in. There's no better place to learn the art of argument and debate…and psychology.
In order to be able to mount a successful argument or defense, you have to understand them. You have to anticipate their moves and counter-moves, and their needs, wants, and desires.
But law is about keeping the status quo, most of the time. Precedent means you're following in the footsteps of thousands of court decisions that have shaped, honed, and polished the existing civil law. Unless something's changed dramatically in society, it's all there in black and white. Your job is to make the fact pattern of your case fit into a precedent that will make your client win.
I had dreamed of coming up with novel arguments, of changing the law, of blazing a new trail. But most lawyers follow trails.
I want to feel grass under my feet — not pavement.
Tell me about the work you've done. »
I wish there was an easy way to summarize this section.
If you want to take a look at my regular resume, you can see it here: Jonathan Cohen – Resume (PDF, 453KB).
I've worked for a legal publisher, an enterprise software (CRM) company going public, an automotive marketing firm, a Web 2.0 blogging firm, a marketing communications consultancy, a court reporting firm, and an investment company.
I've also done freelance work for a venture capitalist, boutique software consultancy, Web site design firm, consumer software firm, and two social network-type startups.
I'm most proud of the following (a good deal of which I discussed earlier):
Putting processes and structures in place to make things run smoother, faster, and more predictably. Examples are automating work, developing a corporate Intranet, setting up regular status reports and messages to others in different jobs so that I wasn't a 'black box' where work came in, but who knew when the writing would come back out?
Creating value where there was none before: Making a new, unique publication from existing ones using Word automation, designing the documentation configurator wizard, and writing strategic plans and proposals that sold products and services…just to mention a few.
Writing documents from inception to completion – online help, data sheets, product guides, Web site copy, brochures, and newsletters.
You were a court reporter and publication editor recently, eh? That sounds like you got a bit off track…
I see you picked up on that. I'm fortunate to have been able to take care of my elderly parents for the past several years. Since my father was diagnosed with Alzheimer's, I've had to be available at odd hours, especially once he went into hospital and then a nursing home. Court reporting and evening work as an investment publication editor gave me the freedom to help take care of him and my mother.
That part of my life is now concluding – for better or for worse – and I am returning to full-time work – the reason for this letter to you.
What else would you like me to know? »
I have the knack of being able to write emotionally, to tug at the heartstrings, to really get down deep at the triggers that make people buy, or invest, or even just read. I think it's my greatest talent.
On the flip side, I have the technical and business experience and expertise – so I can write the clean, cool and corporate text too.
The intersection between the two is where I thrive. I'd like to show you what I can do for you.
Thank you, we'll be in touch. «
Thank you for reading. I appreciate the time you took to get to know me (at least in text), where I've been, and where I am going.
My email address is jonathanacohen@gmail.com and my telephone number is(416) 628-6989.
I look forward to hearing from you.
P.S. Do you know anyone who's looking for a technical marketing writer? If you do, please pass this URL or my email address. Thanks.